Today is September 22, which is the anniversary of the day that Joseph Smith received
the plates from Angel Moroni. I thought that I would honor this day by giving my seminary students a little treat to help them remember this date.
I want to give a shout out to the original idea that comes from this post at Blue Skies Ahead
I realize that September 22 only comes around once a year, so I made 2 versions. One is to celebrate September 22 and the other is a more generic version. I got the phrase from this Mormon Ad: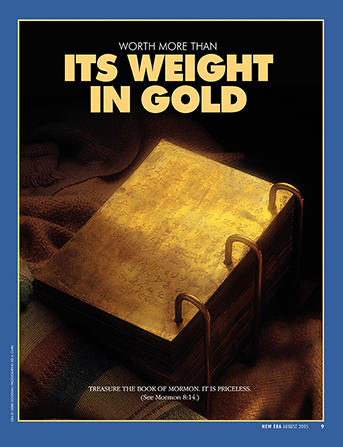 Here are the printouts for you. I printed mine on card stock. To use this just click on the picture to make it large and then right click. You can either save it into your pictures or you can copy and paste it into your printing program.
Here's the writing for the top of the candies:
The candy that I used is Hershey's Nuggets in the gold wrapper. I could only find the gold in the Milk Chocolate
with Toffee and Almonds flavor.
I used double sided tape to adhere the chocolates to the card stock base. That way I would not melt the chocolate with a glue gun and it worked just fine. Then I cut out the writings , folded it in half and used a piece of double sided tape to attach it to the candy.
For the ribbon marker down the center I used a little hot glue. The students loved them!
I didn't have enough ribbon to add to all of mine, so I omitted that last step. No one seemed to notice!
Here is a great article on the LDS.ORG's website about what the Golden Plates looked like. Just click on the picture below:
And here is another article on the Golden Plates
and the Feast of the Trumpets (Sept. 22).
Just click on the picture below:
I also have a page that tells how we celebrate Rosh Hashanah in our class. Just click on the picture below.
And for stories, activities and media idea go to this
LDS.ORG
page.